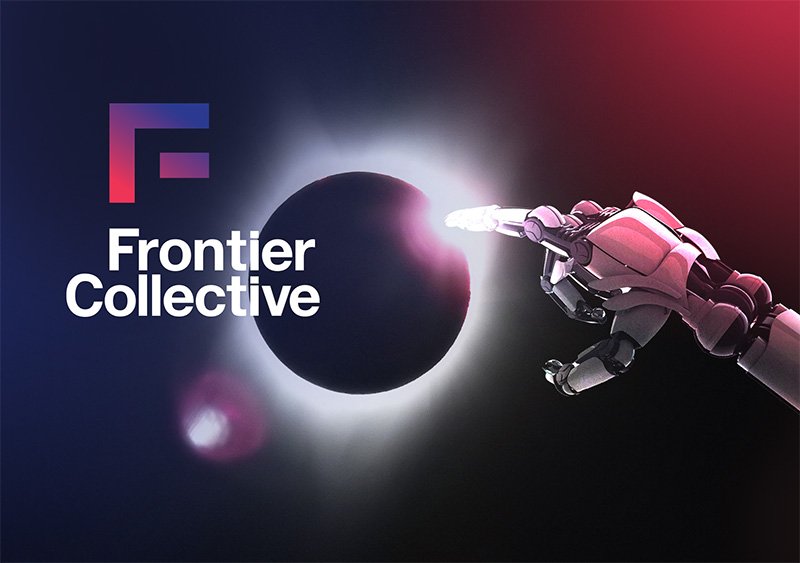 Vancouver's new-guard tech leaders have come together to launch the Frontier Collective.
The Frontier Collective is the first organization to formally represent and advance the interests of the region's fastest-growing industries, including Web3, the metaverse, VR/AR, AI, climate tech, and creative industries such as eSports, NFTs, VFX, and animation.
Did you know the Vancouver area currently boasts the world's second largest virtual and augmented reality sector and hosts the globe's biggest cluster of top VFX, video games and animation studios, as well as the highest concentration of 3D talent?
Did you know NFT technology was created in Vancouver and the city remains a top destination for blockchain and Web3 development?
Frontier Collective's coalition of young entrepreneurs and business leaders wants to raise awareness of Vancouver's greatness by promoting the region's innovative tech industry on the world stage, growing investment and infrastructure for early-stage companies, and attracting diverse talent to Vancouver.
"These technologies move at an exponential pace. With the right investment and support, Vancouver has an immense opportunity to lead the world in frontier tech, ushering in a new wave of transformation, economic prosperity and high-paying jobs. Without backing from governments and leaders, these companies may look elsewhere for more welcoming environments." said Dan Burgar, Co-founder and Head of the Frontier Collective. Burgar heads the local chapter of the VR/AR Association.
"The Frontier Collective is building a movement that will ensure early-stage companies have a stronger support system, helping Vancouver become the premier destination for bleeding-edge tech."
By building on the city's established tech ecosystem, the Frontier Collective aims to position Vancouver as the tech capital of Canada and a top-five leader in frontier technology globally by 2030.
Their plan includes the creation of a 100,000-square-foot innovation hub in Vancouver to help incubate startups in Web3, VR/AR, and AI, and to establish the region as a centre for metaverse technology.
"Frontier technology will have a groundbreaking impact on every existing industry. No business will be unchanged. By driving forward Web3, the metaverse, climate tech, AI and others in Vancouver, the Frontier Collective will create a new movement of growth and innovation for the city, which will impact companies around the globe." said Erika Finlay, Co-founder of the Frontier Collective and Head of Community and Social Impact, Unbounce.
"We're on the precipice of a new digital era, and the Frontier Collective is proud to support these world-changing innovations and the Vancouver leaders behind them."
Frontier Collective's team includes industry leaders at the Vancouver Economic Commission, Collision Conference, Canadian incubator Launch, Invest Vancouver, and the BDC Deep Tech Fund.  These leaders continue to develop and support frontier technology in their own organizations and as part of the Collective.