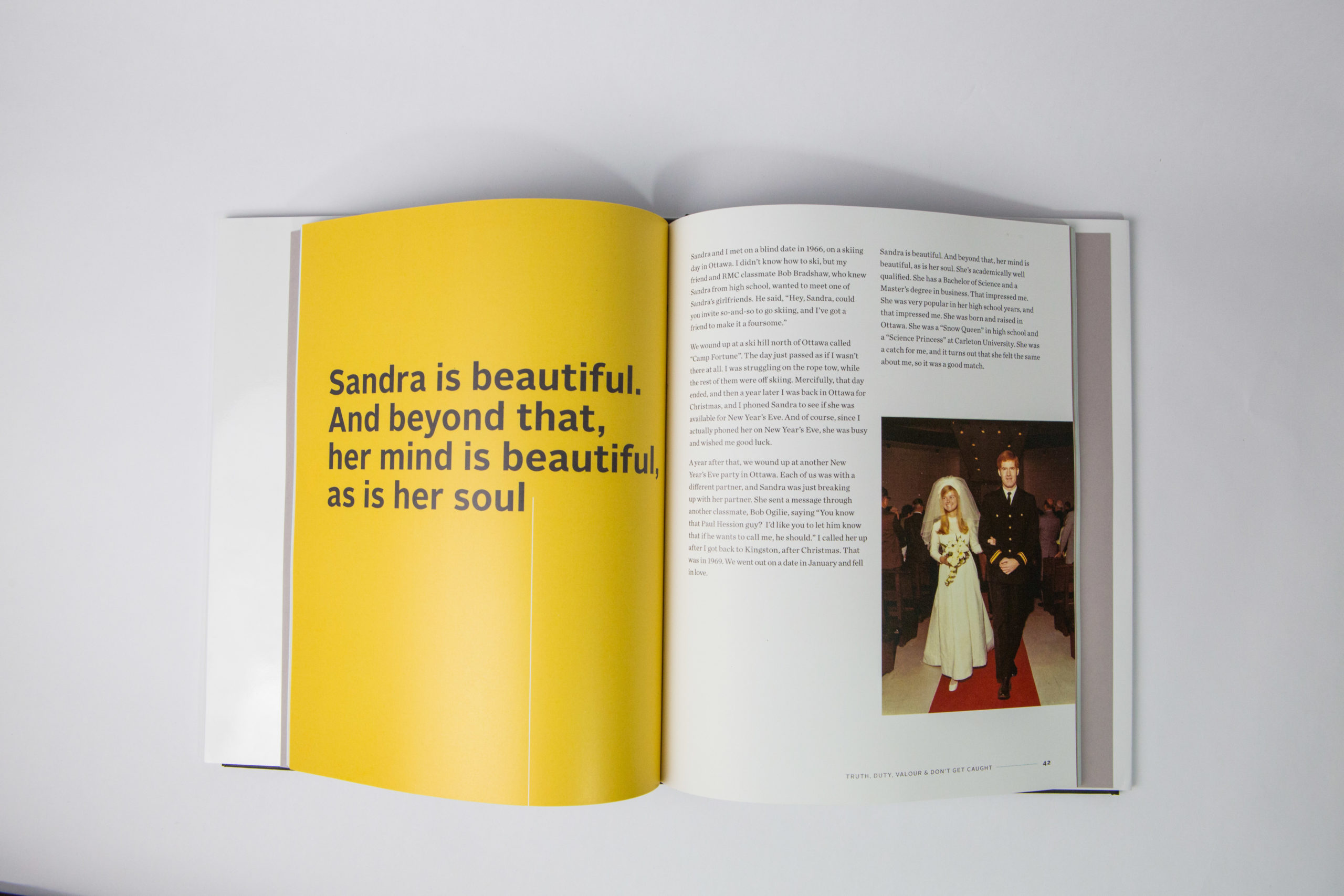 Cousins Andrew Hall and Jeremy Bryant founded Mealshare, a non-profit organization focused on ending youth hunger. Mealshare partner restaurants donate one dollar to buy a meal for someone in need each time a customer orders a specially marked menu item.
Thanks to the funds raised, young people have been served over three million square meals in schools, soup kitchens and shelters across the country. Hall and Bryant won the Governor General's Meritorious Service Cross for their Mealshare work.
The entrepreneurial cousins are at it again with No Story Lost. No Story Lost captures (and writes) your family's stories and turns them into a beautiful coffee table book.
"My Pop was known for his stories. I also don't think he let the truth get in the way of telling a good story, if you know what I mean. He recently passed away at 94. And while it's tough, I'm fortunate – because I have no regrets'" writes Hall of their grandfather.
"A big reason for that is because about 5 years ago, I started sitting down with him and writing down his stories. He'd gab away about slingshots and smelting plants, and I'd type furiously. Eventually, I'd collected a lifetime's worth of stories. I knew I had something special on my hands, and we printed it into books for the whole family".
When Hall and Bryant did their initial market research for No Story Lost, they found that though most families had the thought of doing this but almost nobody took the time to actually sit down and do it.
"My cousin and I knew we had to help make this process easier for others".
When Hall shared the idea of No Story Lost with his friend Stefanie Grieser she immediately signed up to capture her father's stories, becoming one of their first beta customers. Grieser is known for building and growing Vancouver's Unbounce. Since then she's started and runs Shine Bootcamp, a professional speaker accelerator for women.
"My dad had me later in life. And he's getting older. But my god did the man have rich, funny and overall incredible stories. Like skiing with Arnold Schwarzenegger and Clint Eastwood. Or his crazy journey immigrating to Canada by boat & train," Grieser writes. "I wanted to get my dad's stories written down so I could read them. So I could keep them forever. So I wouldn't forget them. So I could share them with my future kids".
Stefanie was so inspired by the recording, transcript, and printing process that she joined the cousins as a partner in No Story Lost.
No Story Lost starts with a conversation – they interview your loved one and collect their favorite memories, stories, and advice. Professional writers transcribe, write, and edit your family stories. Four weeks later your family keepsake is delivered, a beautiful coffee table book.
No Story Lost makes for a great Christmas gift. Order online now and they'll send a lovely card for under the tree and you can kick off the process in 2021.